TOP 5 BEST MALDIVES RESORTS FOR SNORKELING
SEARCHING FOR A PERFECT HOUSE REEF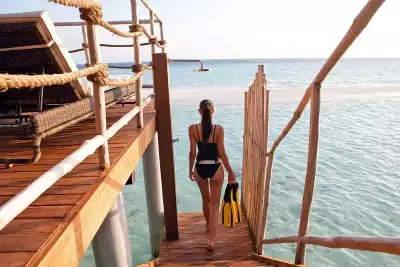 I still struggle to decide either Maldives biggest beauty is on the surface or under the water. Perhaps it's a combination of both that attracts snorkelers worldwide. Professional ones, who explore the deepest parts of the reef edge just by holding their breath and absolute beginners or even non-swimmers, who float happily with the help of life jackets.
To create Adore Maldives' TOP 5 Best Maldives Resorts for Snorkelling we have looked into Maldives Luxury Resorts that we have inspected and recommended personally to our discerning travellers. For Adore Maldives, snorkelling experience does not end when you emerge from the waters and does not start only when you put your mask on. Exceptional service, professional team at the Dive Centre, the quality of equipment, surroundings and the perfect cocktail in hand while seeing your underwater pictures: everything counts.
Written by: Patrycja Zbierska
LOCATION: Baa Atoll (a UNESCO World Biosphere Reserve)
HOUSE REEF: Milaidhoo House Reef circles the entire island and is easily accessible from the shoreline.
MARINE LIFE: Long jawed mackerel, Gold spot emperors, Small spotted darts, Fusiliers, Schooling Bannerfish, black pyramid butterflyfish, blue stripe snappers, gold-spot emperors, brain coral, Bottlenose dolphins, Lemon Sharks, resident turtles, octopus.
~ TIP FROM ADORE MALDIVES ~ If you want to snorkel straight from your beach, choose one of the Beach Villas with Pool (ask your Maldives Travel Counsellor for the best villas just in front of the channel) and snorkel towards north, all the way till the overwater Spa. If you are lucky enough, there is also a chance to spot bottlenose dolphins on the Milaidhoo house reef!
Milaidhoo Island has been appointed as one of the best snorkelling spots way before it became one of the most luxury resorts in the Maldives. The first mention about Milaidhoo Reef is found on Lonely Planet overviewing some of the best and the most popular reefs in the country.
FATHERLY FIGURE NEEDED: ADOPT A REEF 
Certified by Green Globe, Milaidhoo is working very closely with local charities like The Manta Trust and Manta Matcher (the island is situated nearby Hanifaru Bay, the most famous manta cleaning station). Milaidhoo's Aquatic Centre: Ocean Stories is a member of Green Fins, initiative of Reef-World Foundation. Every single day the team of Milaidhoo works on their sustainability plan to minimize threats to coral reef biodiversity. Do you want to be part of that? Join their coral regeneration programme and 'adopt' a reef by planting it on your own and watch it grow over the years.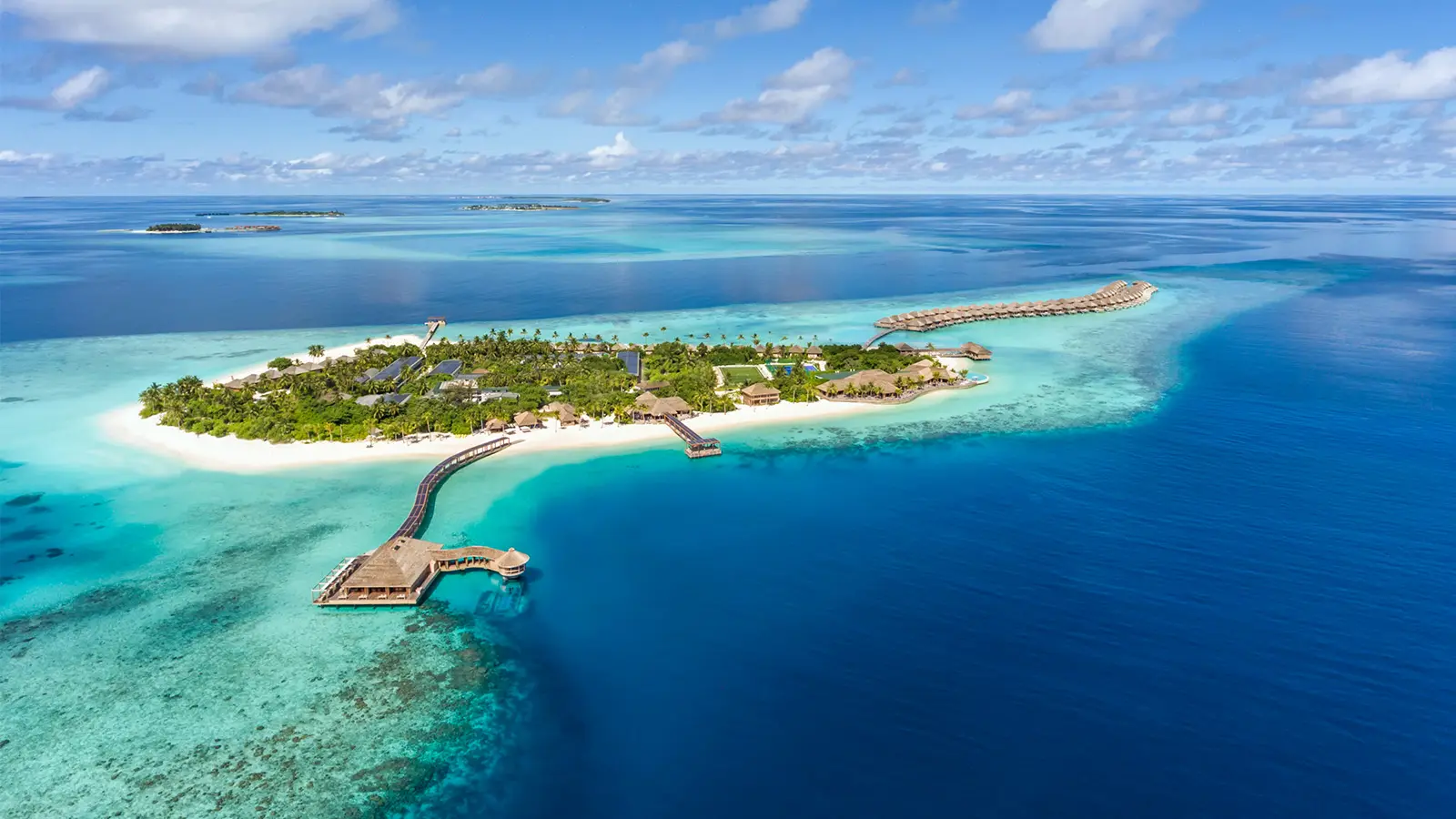 LOCATION: Lhaviyani Atoll
HOUSE REEF: Hurawalhi House Reef circles almost the entire island and it is easily accessible from the beach or from Ocean Pool Villas
MARINE LIFE: Sea turtles, black tip sharks, napoleon fishes, nemo, eel, lobsters, octopus, sting rays, oriental sweetlips, parrotfish
~ TIP FROM ADORE MALDIVES ~ Join one of the organized half day trips to explore the coral reefs around Hurawalhi. Situated nearby Kuredu Caves are very unique and you may spot eagle rays, sea turtles and napoleons in truly amazing surroundings.
~ EXTRA TIP FROM ADORE MALDIVES ~ If beginner, explore the shallow reefs easily accessible from the Hurawalhi beach and test yourself slowly getting into the deep water. For experienced snorkelers, we recommend the deep reef situated on both sides of the Ocean Pool Villas.
The bustling underwater metropolis below the water surface of Hurawalhi is one of the main reasons to pay a visit to this 5 star resort. Another one: the underwater restaurant is at the same time another way of exploring the marine life around it, without even getting wet!
CHANNELS ON NUTRIENT-RICH WATERS
Hurawalhi Island Resort sits between two channels and is home to an abundance of sea life. Narrow and shallow channels that funnel the nutrient-rich waters to zones especially blessed with a rich marine life is an identity of Lhaviyani Atoll. Those almost aquarium-like conditions are loved by more than 2,000 species of fishand more than 200 species of coral.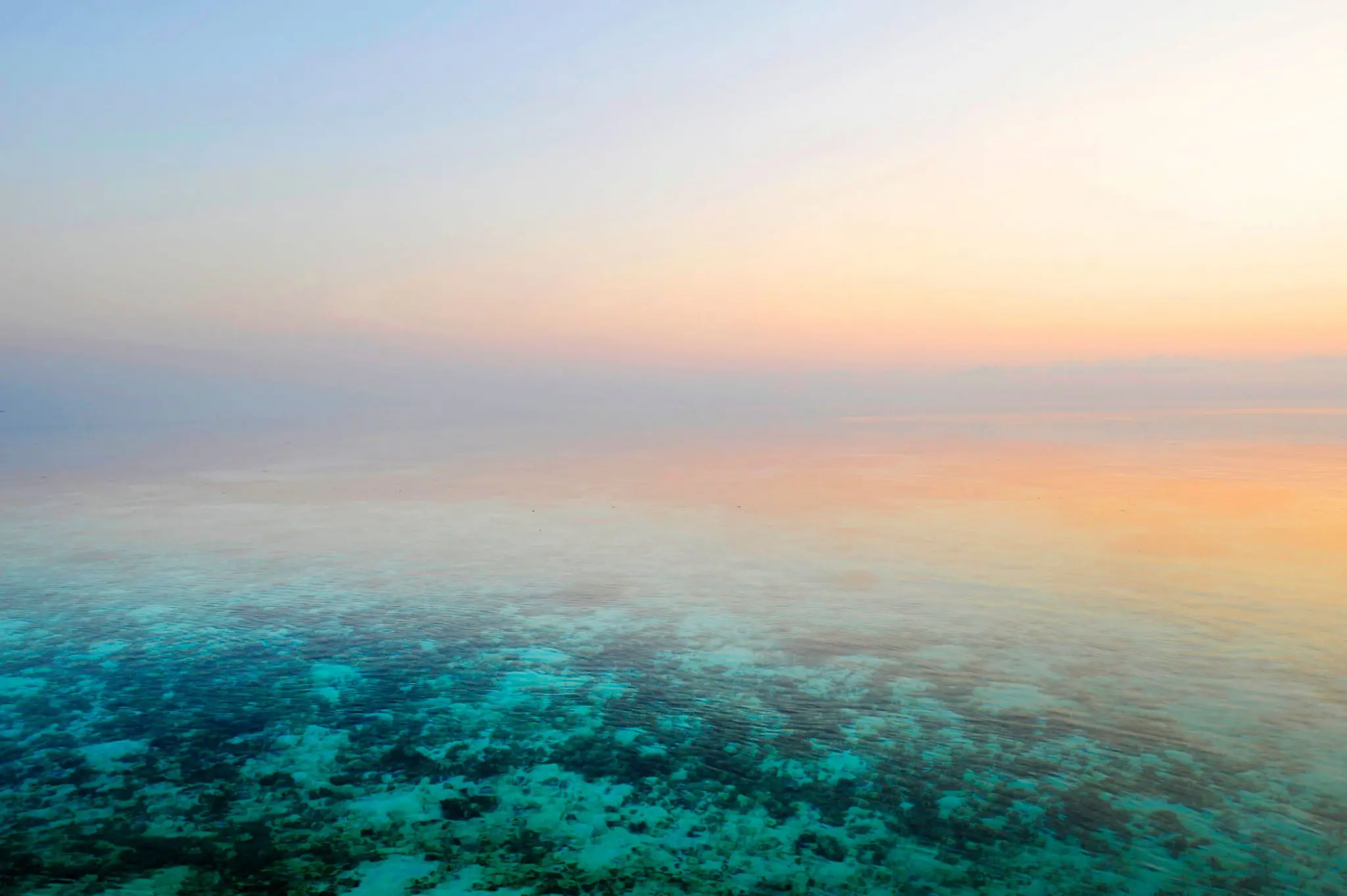 LOCATION: North Ari Atoll
HOUSE REEF: W's House Reef starts on the west side of the island and continues up to the north side and is easily accessible from the shoreline and water villas.
MARINE LIFE: Mantas, whale sharks, hammerhead sharks, black tip reef sharks, eagle rays, sting rays, moray eel, frogfish, ghost pipefish, resident turtles, octopus
~ TIP FROM ADORE MALDIVES ~ If you want to snorkel directly from your villa, choose Water Villas facing north. The drop off point is just few fins away.
~ EXTRA TIP FROM ADORE MALDIVES ~ Snorkel the house reef in the morning, it's more likely to see the family of eagle rays before 11 am.  
Following the Whatever / Whenever philosophy of W, snorkelling is a supreme experience here: whatever you want to see and whenever you decide to do it.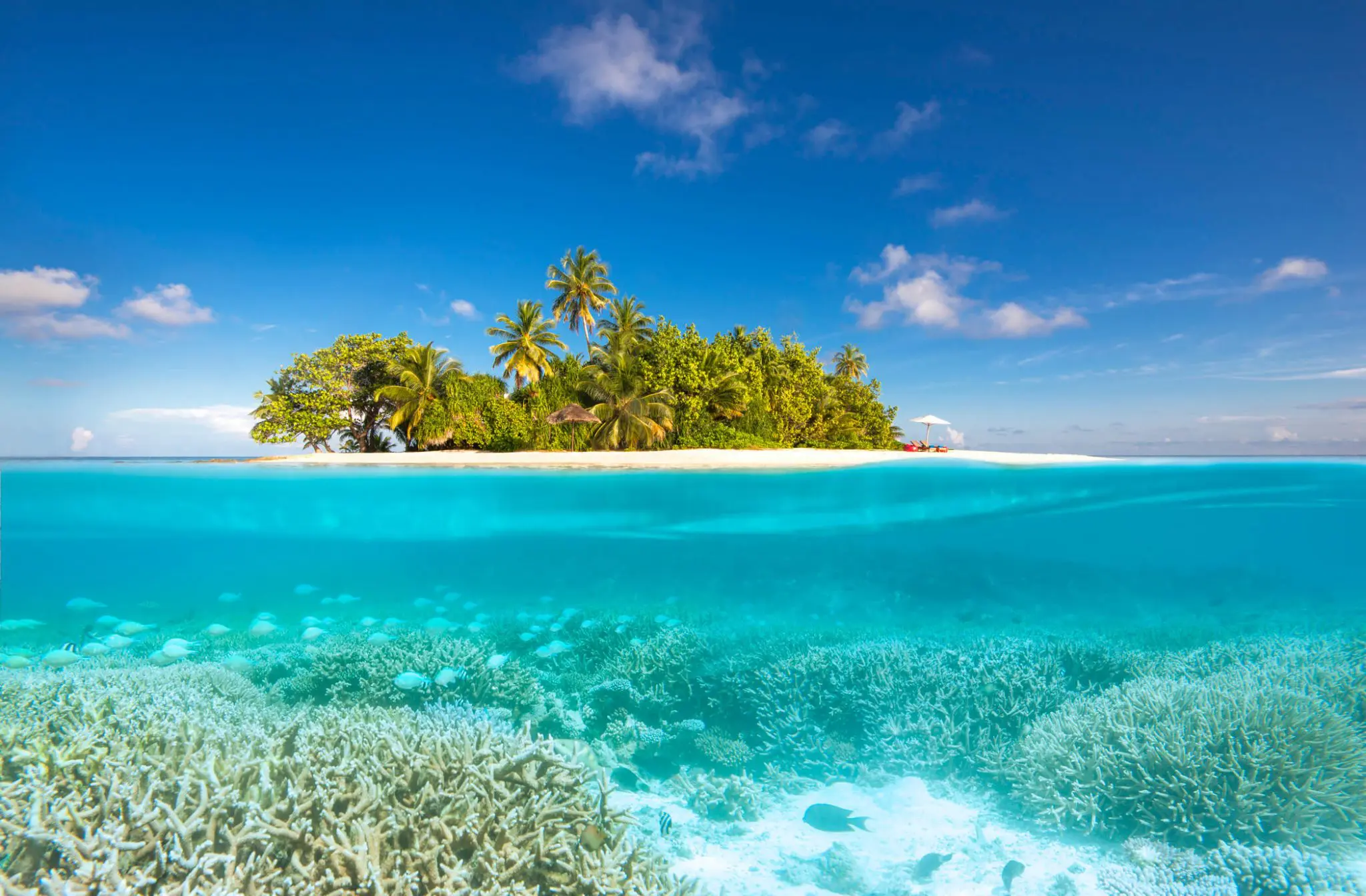 VIBRANT HOUSE REEF: ANOTHER WOW FACTOR
Commonly known as one of the best house reef in the Maldives, W surroundings are filled with exotic fishes, reef sharks, turtles and eagle rays. Another good spot for snorkelling is Gaathafushi Desert Island, the private island of W Maldives that can become the scenario of your Robinson Crusoe experience and one of the most amazing snorkelling sights.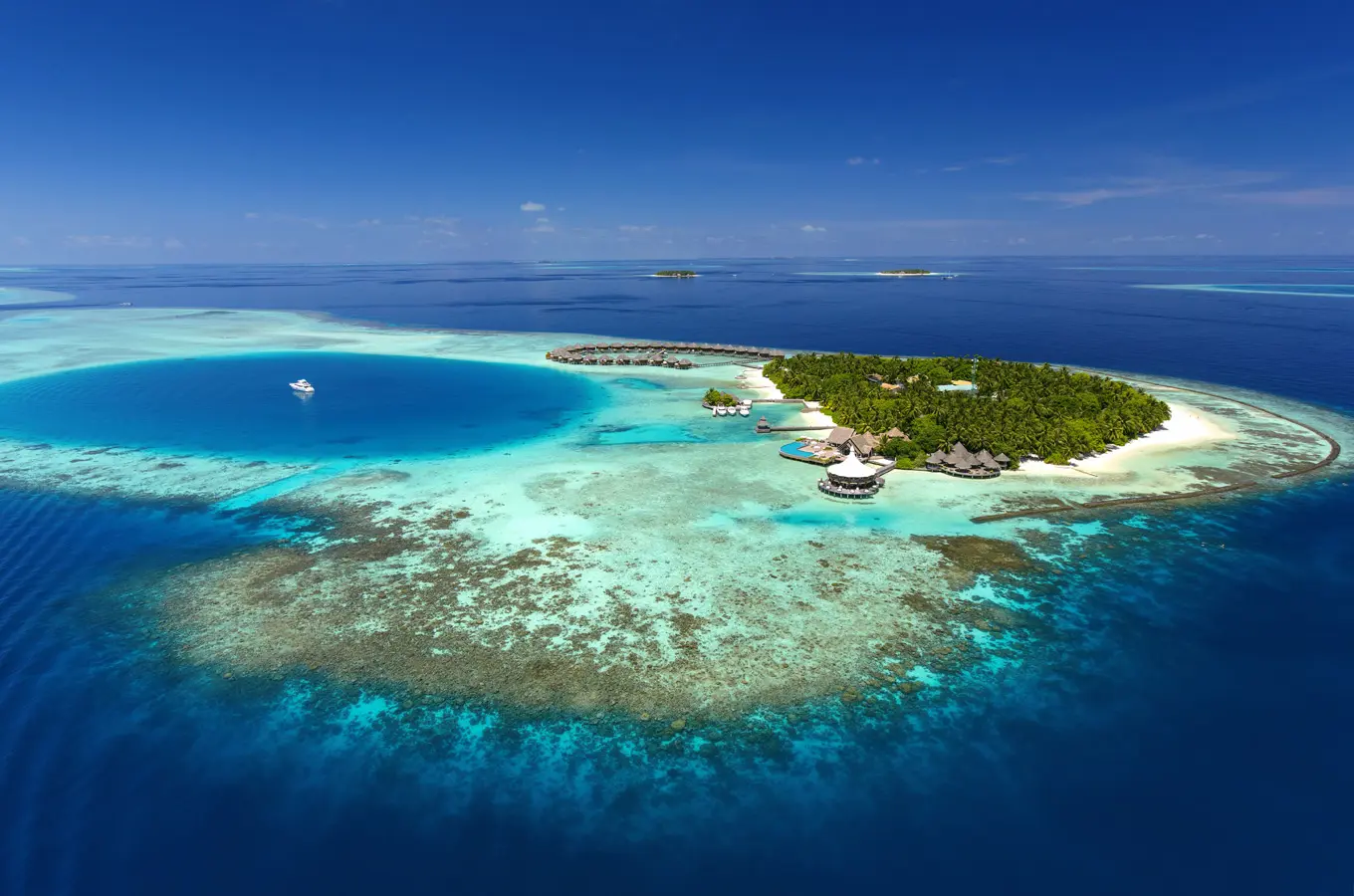 LOCATION: North Male Atoll
HOUSE REEF: Baros House Reef encircles the whole island and is easily accessible, only 20 meters from the shoreline.
MARINE LIFE: Nurse sharks, groupers, batfishes, snappers, blacktip sharks, whitetip sharks, trevally, tuna, schooling fishes, resident turtles.
~ TIP FROM ADORE MALDIVES ~ If you are not an experienced snorkeller yet, stay inside the protection wall built around the island. The house reef starts straight there, you will see plenty of marine life still.
It's been decades of research and extra care at Baros, ensuring the safety of the precious habitat and exotic world hidden below the surface. Many returning guests appoint the convenience and beauty of the Baros house reef as one of the biggest reasons to come back.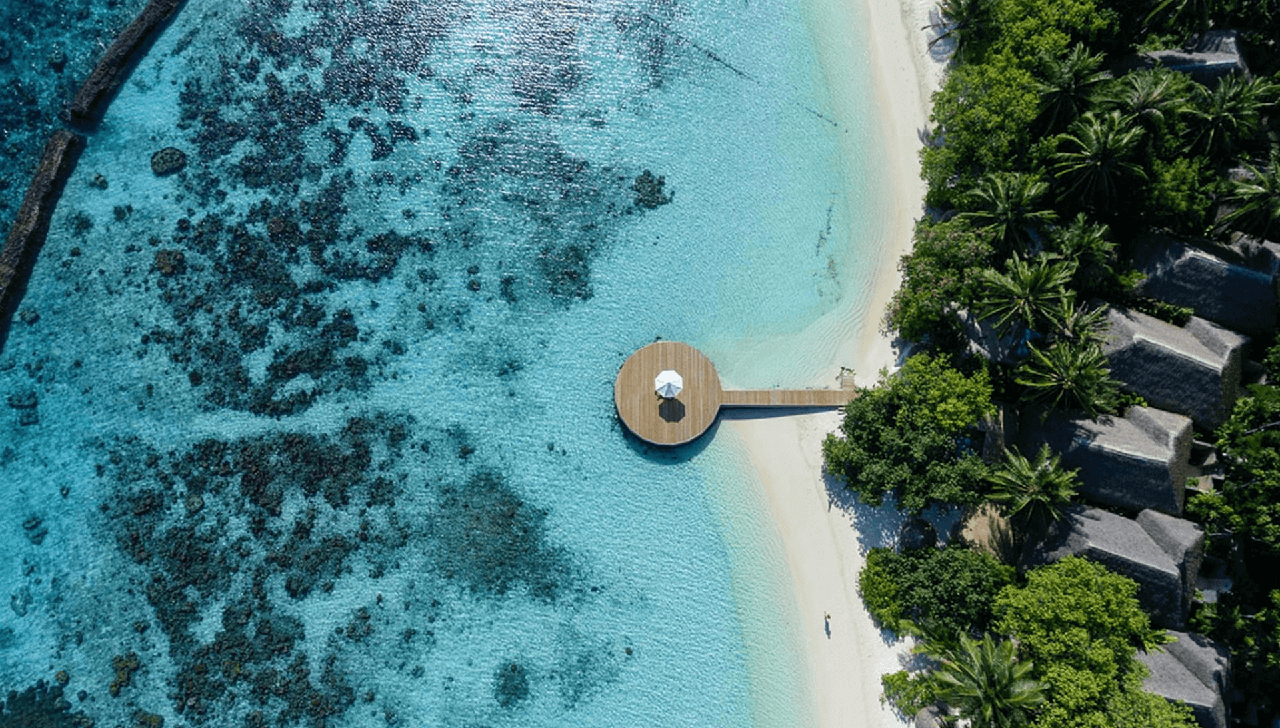 WRECKS GROWN WITH CORALS 
Marine Centre of Baros Maldives will introduce you with fish identification 20-minutes session covering the different marine life you may encounter during your experience. Another surprise waiting for the snorkelers is a beautiful wreck of a traditional wooden Maldivian boat (dhoni), the location especially adored by large groups of groupers and nurse sharks. Another wreck – a small speedboat, attracts a lot of batfishes and snappers. This extraordinary habitat was also encouraged by coral planting, an amazing initiative of the resident marine biologist that makes it grow with beautiful corals.
LOCATION: Laamu Atoll
HOUSE REEF: Starts from Chill Bar and continues all along Jetty A and towards the sandbank.
MARINE LIFE: Hawksill turtles, green turtles, manta rays, black tip sharks, napoleon fishes, nemo, eel, lobsters, octopus, sting rays, oriental sweetlips, parrotfish.
~ TIP FROM ADORE MALDIVES ~ Explore the house reef from the end of Jetty A, all along from the edge of the reef towards the Sandbank. There is a small staircase towards the ocean for those who are staying on the Beach or on Jetty B to C. 
Six Senses Laamu, proudly the only resort in Laamu Atoll, has sustainability and wellness as two pillars of their green philosophy. Having one of the biggest marine biologist team in a Maldives Resort (10 Marine Biologists on the island!), Laamu is very serious about the importance of marine conservation.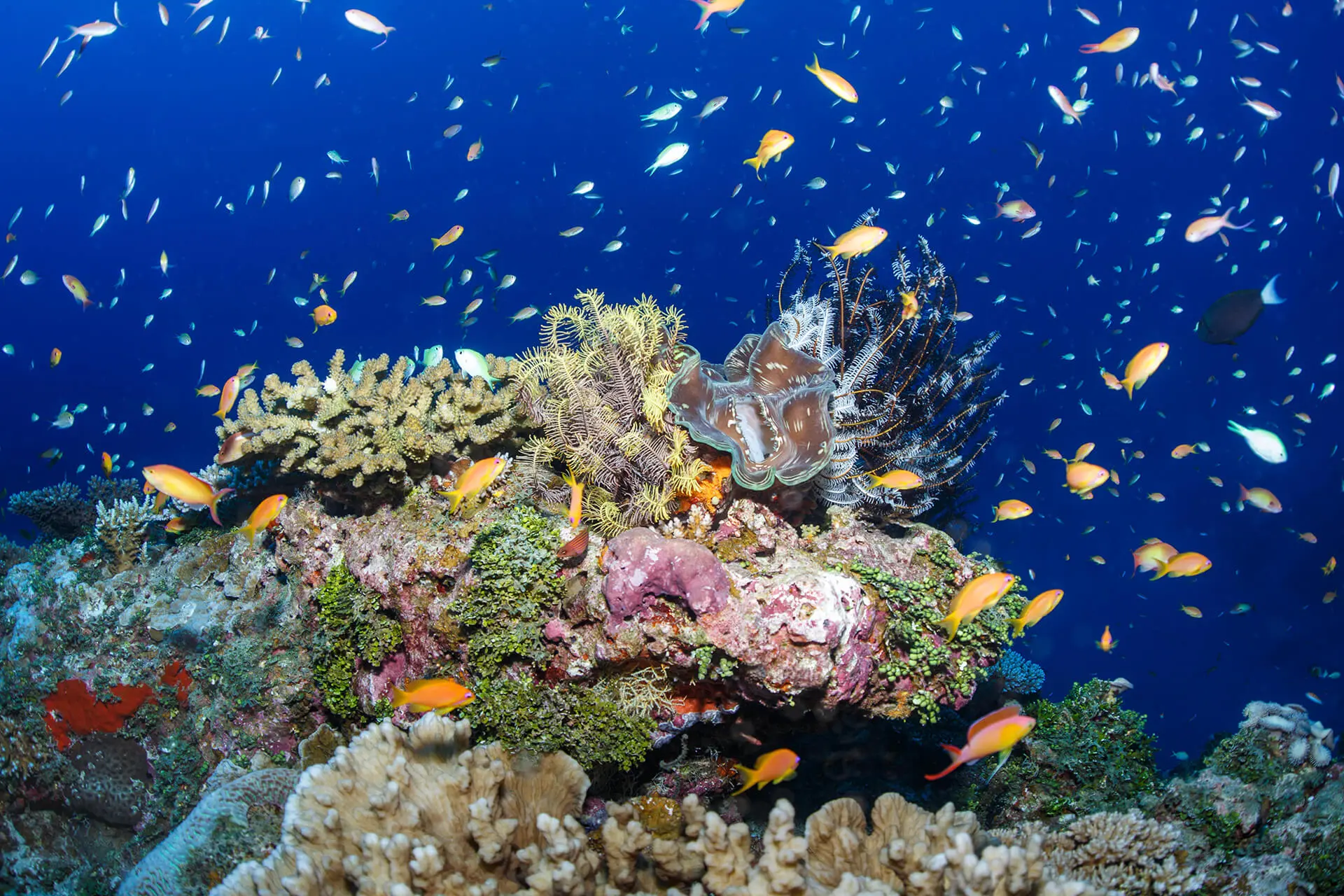 EVERY SINGLE PATTERN IS UNIQUE  
The hard and constant work of the team has been awarded with the nomination for the 2017 Ocean Awards, the preeminent prizes for a marine-conservation initiative. It was them, the only hotel in the world included in this shortlist, who started to identify the Laamu turtle population via photo identification due to the amazing patterns of scutes on their faces. Did you know that every single pattern is absolutely unique?
By the time Adore Maldives visited the island, they have counted 26 turtle nests, 224 Hawksbill Turtles, 168 Green Turtles and 2573 Manta Ray Sightings. Book your villa at Six Senses Laamu and let us know how the counting looks like today…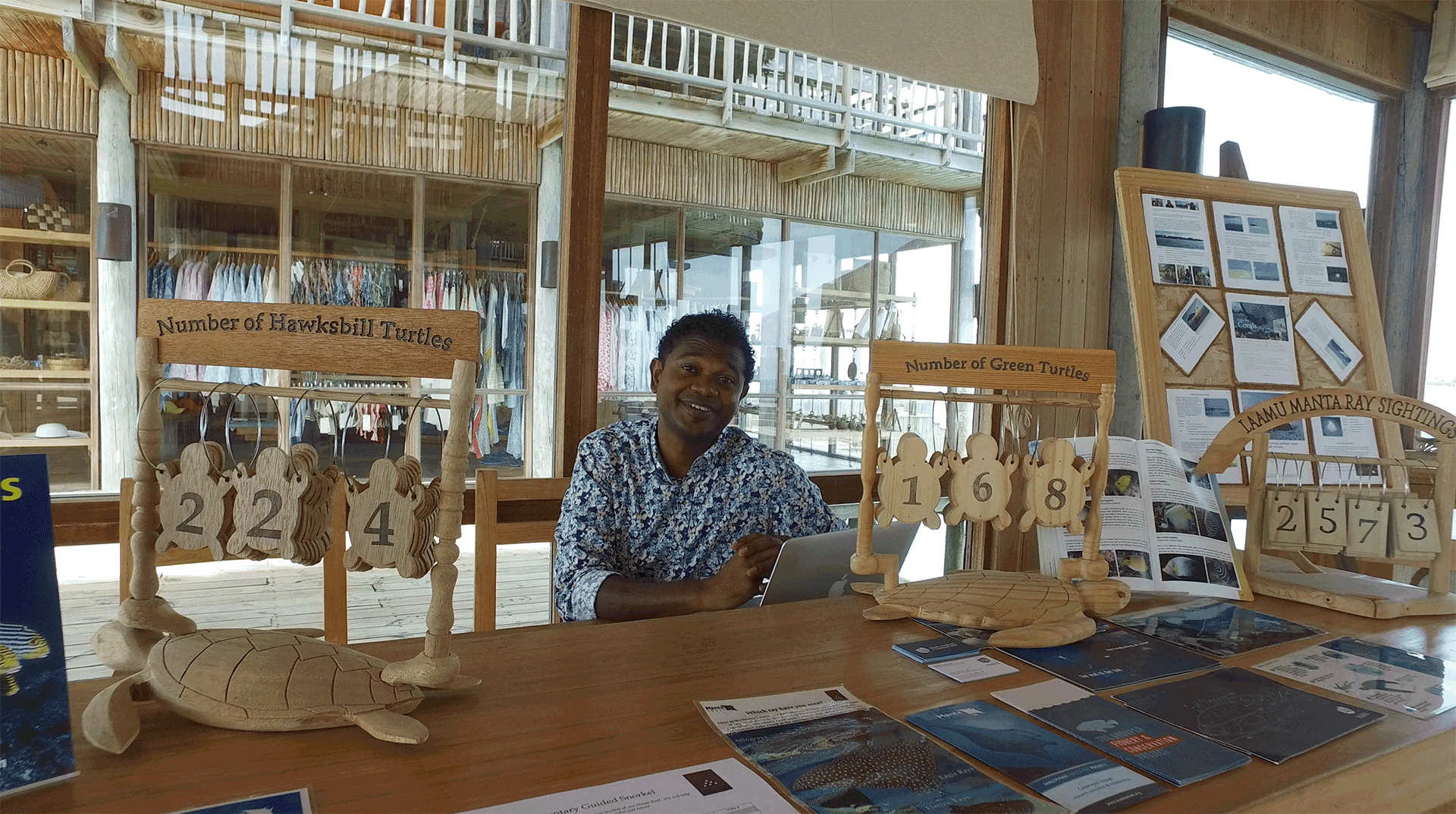 The Maldives Travel Counsellor in the Marine Centre of Six Senses Laamu