NEW YEAR IN THE MALDIVES: Let the New Year begin in style!
Let the New Year begin in style!
5 REASONS WHY YOU SHOULD CELEBRATE NEW YEAR IN THE MALDIVES
1. THE FINEST GALA DINNERS IN THE MOST STUNNING LOCATIONS
Celebrate the most magical night of the year in one of the Luxury Resorts in the Maldives and indulge into an around-the-world gourmet journey with no comparison. Sumptuous feasts in sensational surroundings, the finest delectable dishes and amazing live-cooking stations. Add some sparkle to the celebrations and spend the whitest, the sandiest and the brightest New Year in the Maldives.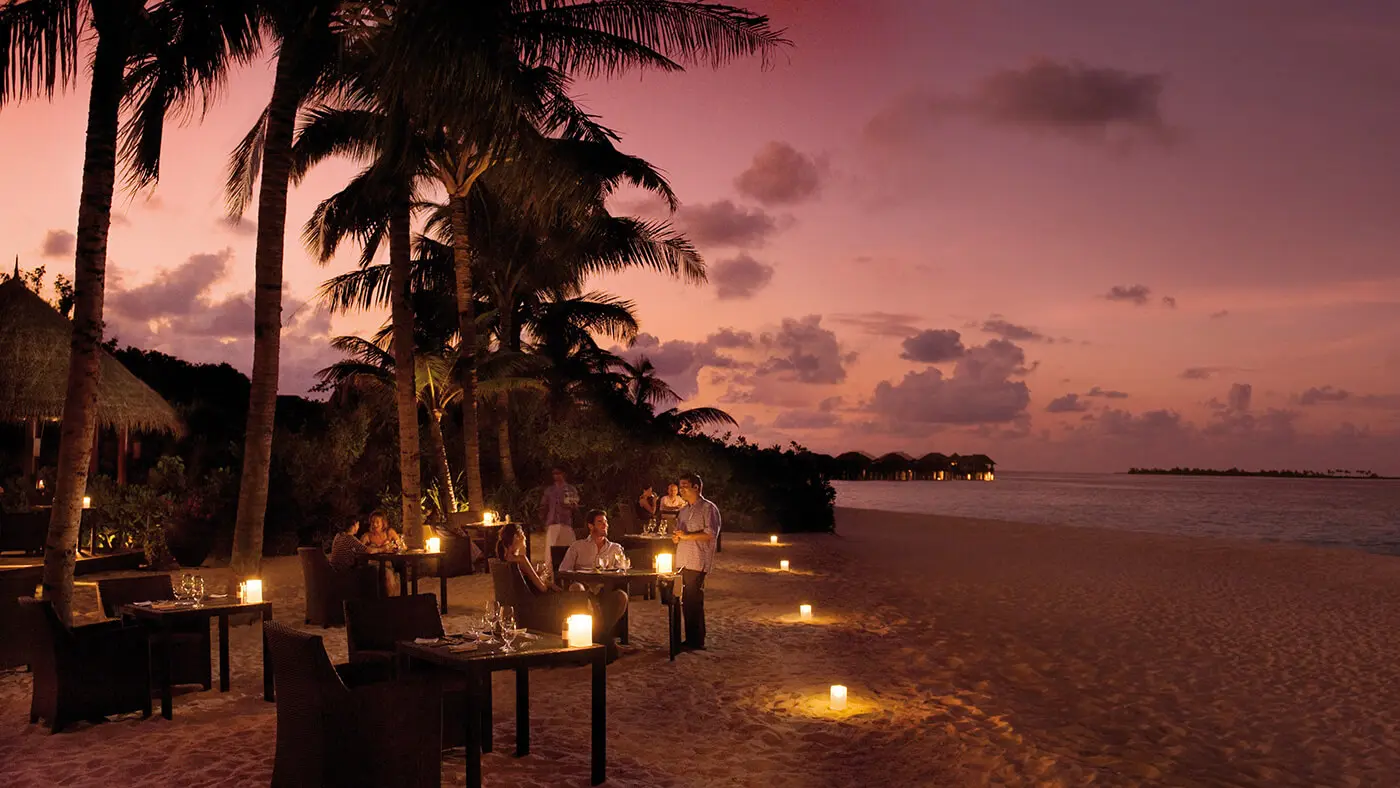 2. THEMED NIGHTS THAT UNITE ALL THE FAMILY MEMBERS
Probably in your home town it might be difficult to find a party where all the members of the family can equally enjoy the music and the surroundings. Our Family Friendly Resorts in the Maldives have a long tradition of hosting the best new year parties for all the generations. It includes themed parties, entertainment for children, music by the pool, the best international DJ's and the most colourful drinks you can imagine. Just have a look at Amilla Fushi's celebration last year:
3. WELCOME THE 2019 IN ISLAND STYLE
Let's forget about high heels and ties. It's the New Year in the Maldives! The best parties are definitely those that allow us to go barefoot and to lose up our shirt. Within our collection of Maldives Luxury Resorts, many of them are famous for hosting the best beach parties in the Maldives. Check the retro-inspired Finolhu Maldives, one of the liveliest and happening island with surprising activities that include stilt walkers, acrobats, fire dancers and even mermaids! Or Huvafen Fushi with its impressive decoration and acrobatic waiters:
4. THE MOST PLEASANT HANGOVER
OK, let's admit it: the hangover is never pleasant but if you can relax by the swimming pool or take your headache away for a snorkelling trip, it's definitely better than sleeping it off. The friendly staff will provide you with electrolytic juices and smoothies while chefs will add some extra vitamins to your juicy beef steak. Not to mention the Spa treatments for the most relaxing 1st of January you would ever have…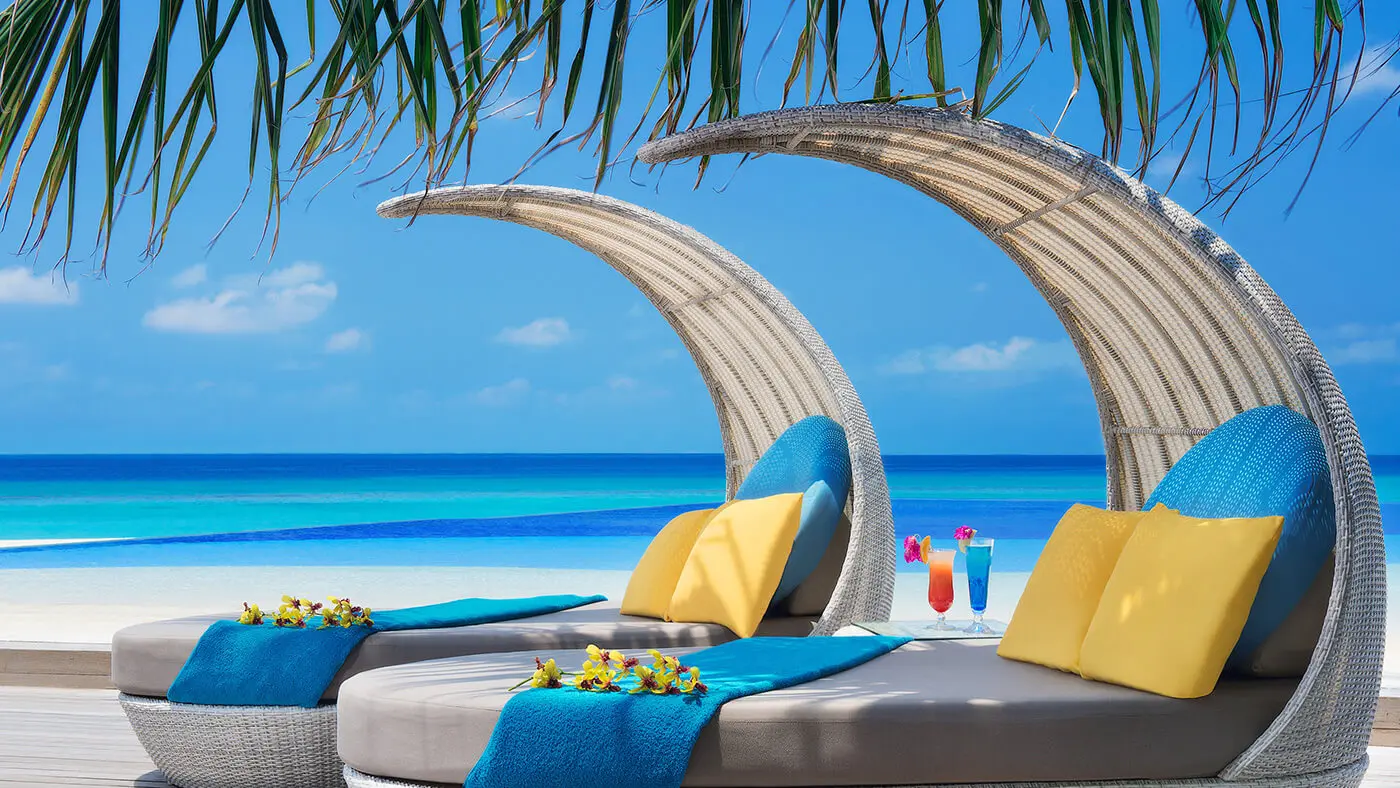 5. BEST NEW YEAR MALDIVES PACKAGES IF YOU BOOK IN ADVANCE
Travelling to the Maldives during Peak Season usually means high prices but also the best weather and the best entertainment on the island. In December and January, you hardly experience a rainy day and if you only book in advance you can benefit from incredible New Year Packages for Maldives, with discounts up to 50%. Hurry up! Most of them are available only during August & September!