Baros Maldives: The Legend in the Luxury [VIDEO-REVIEW]
The Legend in the Luxury
Review of BAROS MALDIVES by The Maldives Travel Counsellor
Baros Maldives is one of the first luxury resorts in the Maldives since 1973. It is a well-known masterpiece of understated luxury, romance and timeless beauty.
Baros is a destination where couples can find the time they have been seeking for. This classic resort is a legend and is the very definition of the essence of the Maldives.
Written by: Shanoon Khalid

8 Reasons Why… Baros Maldives!
1. The Heritage
One of the first and finest resorts that set the benchmark for Maldivian elegance. The authenticity of Baros and its heartfelt hospitality of more than 4 decades are testimonial to its heritage.

2. The Location 
Arrive in style like 007. It only takes 25 minutes to reach this romantic island in North of Male atoll on a luxury speedboat. Your host will be at the airport to meet you on arrival. In-villa check-in, a Champagne flute in your hand and your feet in the sand…. Romance and Luxury comes naturally in Baros.
3. The Spectacular House-Reef
Vibrant and full of marine life with healthy corals. Two wrecks were purposely sunk into this reef to make your encounter even more memorable. You can easily spot Turtles, Rays, Sharks and other beautiful reef fishes at Baros.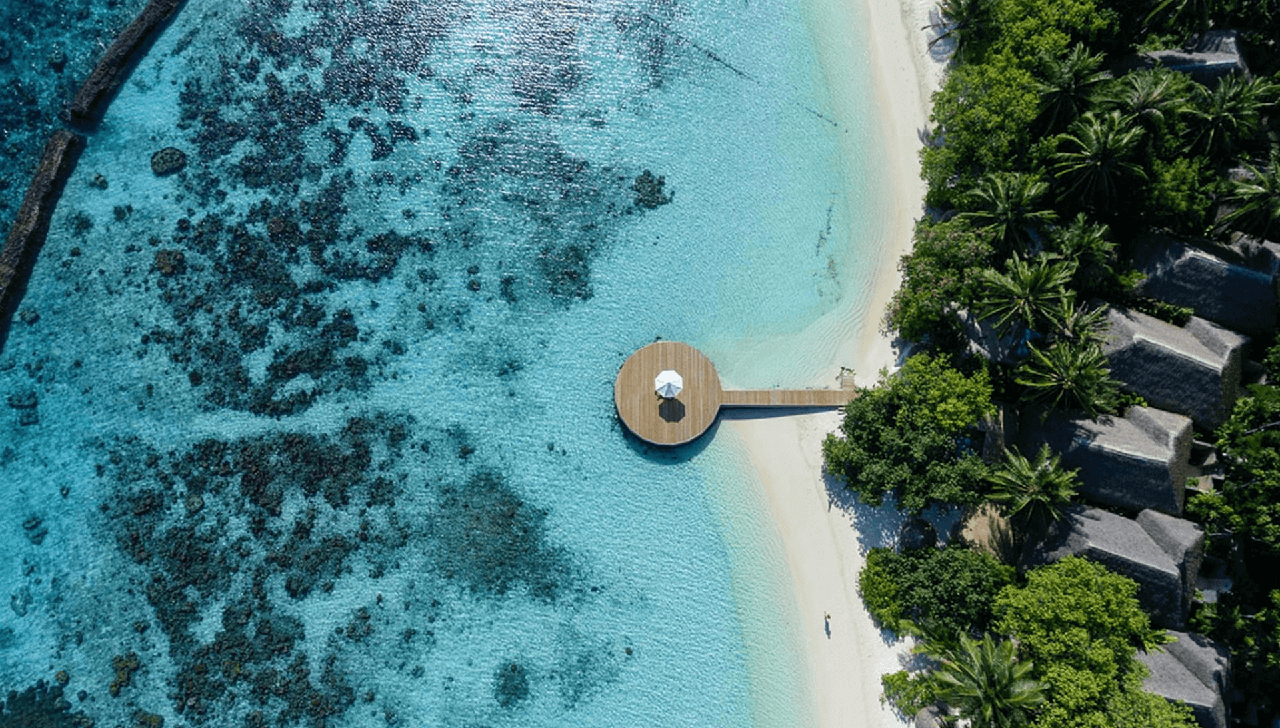 4. Discreet Service
The service culture of Baros Maldives has always been personal, dedicated and connected on a level you will want to return back to the island for more. 75 villas are looked after by a host of 300 members. No detail is left behind.

5. A Connoisseur in Time
A relaxed atmosphere to indulge in the most exclusive gourmets anyone can ask for. Three distinct restaurants perched over the lagoon of Baros let you indulge in exquisite cuisine and fine-dining with spectacular views of the Indian ocean.

6. Diving By Design
More than 30 dive sites and an ancient shipwreck! The dive spots near Baros Maldives are among the highest ranked around the Maldives. Let your dive team design a memorable dive experience for you and take you on revolutionary fluo night dive.
7. Nooma… Set sail to Romance
The name itself is divine. Set sail towards the sunset while sipping Champagne. Nooma is a 19 meter elegantly designed traditional wooden sail boat. Sunset Cruising has never been this picture perfect.
8. The Piano Deck
A private wooden deck shaped like a Grand Piano poised over the turquoise lagoon of Baros Maldives. Indulge in bespoke dining crafted just for two in this romantic venue. Ask her the ultimate question here, we are sure the answer will be 'YES'.